Yes. It's a no-brainer (there's an assumption in there).
From
Bloomberg
:
"Gold's had a roller-coaster year, surging as much as 30 percent before giving up the bulk of those gains. But one trend has been consistent: mining companies are finding it harder to dig up more of the precious metal."
"Even though producers' exploration budgets surged more than 10-fold to $6 billion a year in the decade to 2012, new finds are in decline. The amount of gold discovered last year was down 85 percent compared with 2006."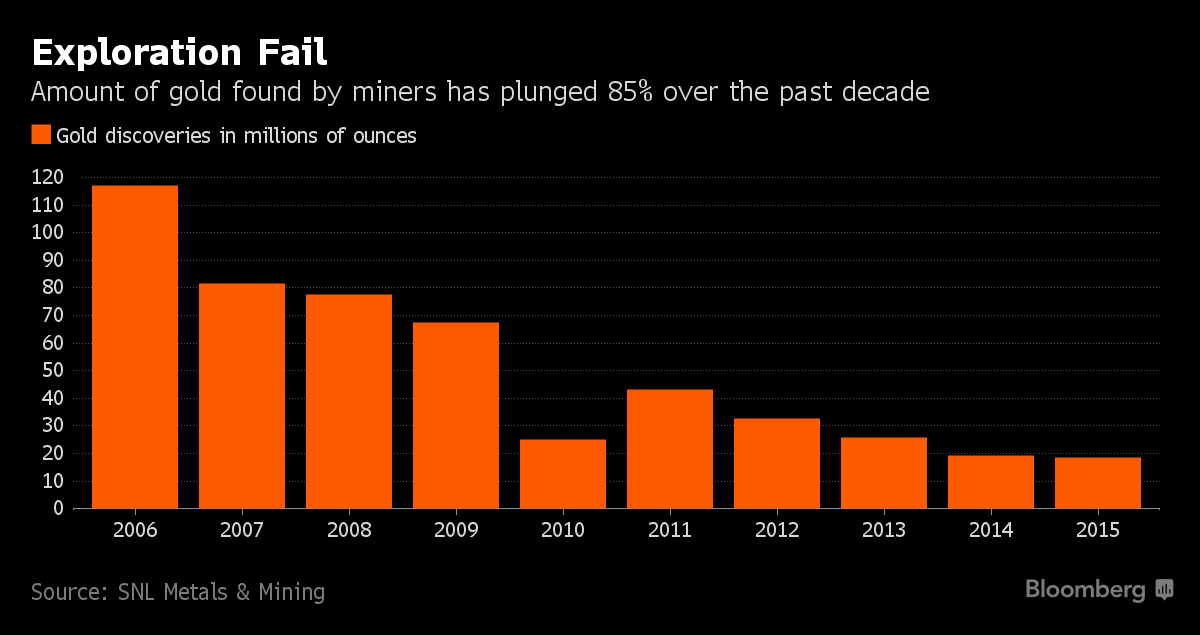 Sometimes I feel that this is going to be the story the powers that be will use to cover up the manipulation and suppression of gold. It must end one day but the manipulators have their talons deep in the carcass of the COMEX and LBMA.